Complete PCB Assembly Services
Green Circuits is an ISO 9000, ITAR Certified, California-based PCB assembly services company, specializing in advanced PCB design and full-scale production services for all types of printed circuit boards and complex systems.
Green Circuits enables firms of all sizes to improve their production cycle while reducing manufacturing time and costs by providing an array of turnkey PCB assembly and manufacturing services to meet the needs and requirements of all production sizes.
Turnkey PCB Assembly Services
Quickturn Prototype Assembly (manual and high-speed automatic)
Ball Grid Arrays (BGAs) Assembly (Micro-BGAs, CSP, QFN, SON and similar packages)
Rigid or Flex Circuit Board Assembly (single and multi-layer)
ROHS Compliant Assembly (transition from tin-lead solder-based)
Green's stringent standards help achieve maximum efficiency and reliability. Green's temperature-controlled production space is equipped with the latest machines and tools to ensure optimal accuracy and quality results:
Precision Solder-Paste
High Density Placement
High Performance Thermal Processing
Advanced Cleaning
Thorough Inspection
---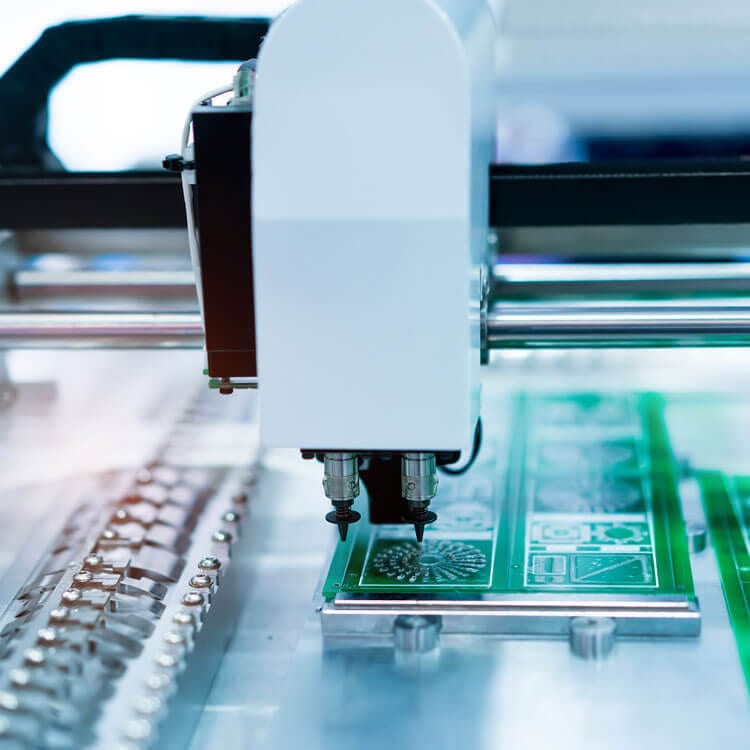 Why Green Circuits
Extensive Knowledge, Proven Quality, Consistent Execution, Full Turn-Key Operations, Established Supply Chain.
Quick Turn Quality PCB Assemblies: Excellence in rapid process engineering and product assembly at both the board and system level
Scalability:Flexible production capability and capacity to ramp from small prototypes lots to full-scale production
Complex Engineering: Multi-disciplinary capabilities solving complex issues. The people, the process, the equipment
Accelerating Time to Market: Responsiveness and service. Quotes in as little as a few hours; 24/7 service and support
Quality and Certifications:A proven Quality Management System and a culture of continuous improvement that pushes the envelope on technology, speed and responsiveness