Electronic Manufacturing Services
Solutions from A to Z.
Our objective is to provide solutions through all phases of product assembly. Prototyping can lead to production, which can lead to end product box-build. Green Circuits' goal is to support the transition between these stages and to offer the services required in doing so.
Prototype (% of all assemblies) 63%
Production (% of all assemblies) 37%
With production, we offer a wide array of additional services to provide as much of a complete product as possible.
Box Build (% of all production builds) 20%
Testing (% of all production builds) 50%
Flexibility is key.
Timing is important. We understand there are deadlines to meet and schedules to follow. As such, we offer our services as quick as same day turnaround and as precise to meet daily, weekly, monthly, and annual time frames. Our expertise as well as our high level equipment allows us to be flexible and to work with customers in meeting their goals.
Same day / 1 day to 3 day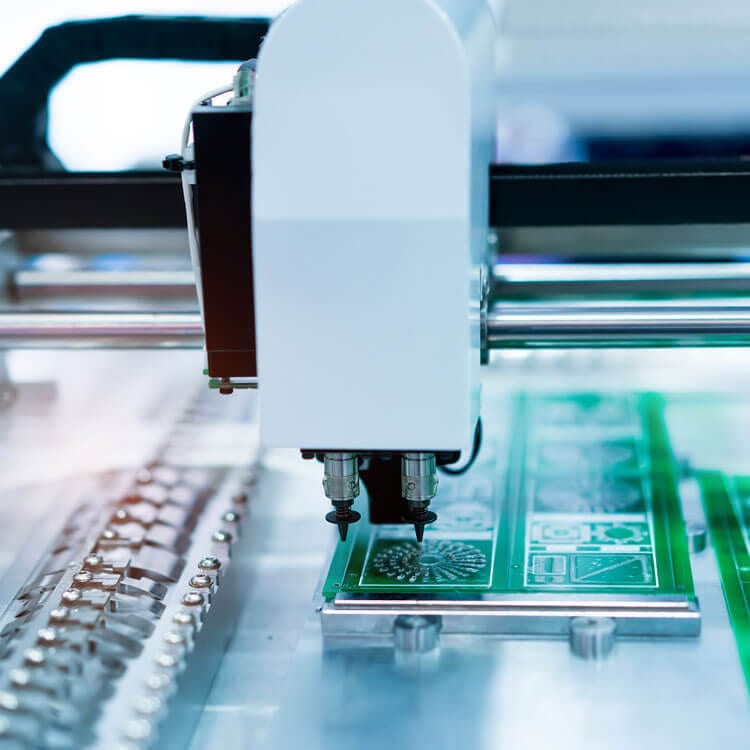 Why Green Circuits
Extensive Knowledge, Proven Quality, Consistent Execution, Full Turn-Key Operations, Established Supply Chain.
Quick Turn Quality PCB Assemblies: Excellence in rapid process engineering and product assembly at both the board and system level
Scalability: Flexible production capability and capacity to ramp from small prototypes lots to full-scale production
Complex Engineering: Multi-disciplinary capabilities solving complex issues. The people, the process, the equipment
Accelerating Time to Market: Responsiveness and service. Quotes in as little as a few hours; 24/7 service and support
Quality and Certifications: A proven Quality Management System and a culture of continuous improvement that pushes the envelope on technology, speed and responsiveness