High-Quality, Speedy Prototype PCB Assembly
As a provider of prototype PCB assembly services, the Green Circuits Services team loves what we do. As your partner, we make it a priority to help you save time and money, which allows you to get the jump on your competition.
Unlike larger companies that treat prototype PCB assembly as an afterthought, our production setup is designed around it. In fact, with our quick turnaround and emphasis on communicating with our customers, we confidently say that when you order with Green Circuits, you'll be cutting valuable time off your production schedule.
Our founding philosophy is, quality and customers first. Our staff is composed of veterans of the circuit board industry. They know that delivering the very best in prototype PCB assembly services requires being flexible and adapting to last-minute changes.
Often we're able to provide prototypes of the highest quality within 24 hours. To find out how we can help you with your printed circuit board needs, call us at 408-437-1931, request an engineering quote, or email us today.
We're located in a state-of-the-art facility near San Jose Mineta International Airport in northern California, so no matter where you're located, we can deliver quickly. For enterprises near us in the Silicon Valley, we're able to make arrangements for special pickup and delivery.
Our production facility is packed with top-of-the-line electronic assembly and inspection equipment that allows us to offer end-to-end services, from prototype GC assembly to low- and medium-volume circuit board assembly.
We're also ISO9001:2015 certified, a reflection of our adherence to the highest manufacturing standards in the industry. Take advantage of Green Circuits ability to deliver the highest-quality GC prototypes with speedy turnaround and at reasonable cost. This pcb quote information will help us provide you with a quote consistent with your needs.
Large, influential companies such as Texas Instruments and Toshiba and smaller firms as well – have come to value the way Power Design Services understands their needs in the todays rough and tumble economy. Our straightforward style and commitment to providing the best prototype PCB assembly services in the industry is an approach both your engineers and accountants can appreciate.
Northern California cities near our location include Santa Clara, San Leandro, Milpitas, Mountain View, Tracy, Hollister, Pleasanton, Livermore, Alameda, Danville, Fremont, Morgan Hill, Redwood City, and Sunnyvale.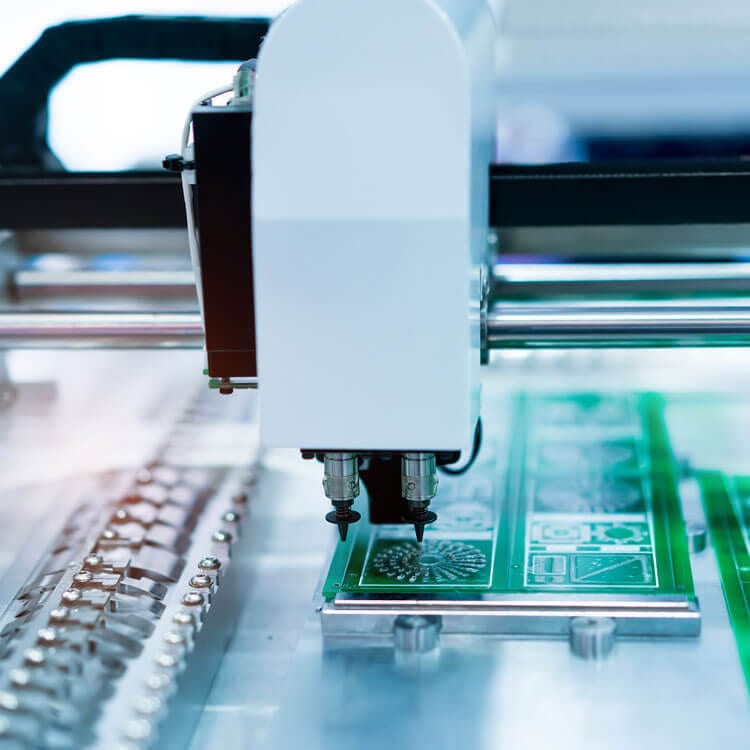 Why Green Circuits
Extensive Knowledge, Proven Quality, Consistent Execution, Full Turn-Key Operations, Established Supply Chain.
Quick Turn Quality PCB Assemblies: Excellence in rapid process engineering and product assembly at both the board and system level
Scalability: Flexible production capability and capacity to ramp from small prototypes lots to full-scale production
Complex Engineering: Multi-disciplinary capabilities solving complex issues. The people, the process, the equipment
Accelerating Time to Market: Responsiveness and service. Quotes in as little as a few hours; 24/7 service and support
Quality and Certifications: A proven Quality Management System and a culture of continuous improvement that pushes the envelope on technology, speed and responsiveness