Printed Circuit Board (PCB) Assembly
Printed Circuit Board Prototypes, Assembly and Manufacturing
Green Circuits' manufacturing facility is located in San Jose, CA in the heart of Silicon Valley, GC offers end-to-end services, from prototype board assembly and design to medium-volume circuit board assembly. Rather consigned or full turnkey solution, GC can take on your requirements with attention to detail and precise execution.  Locally staffed and operated, GC features a team of circuit board industry veterans capable of quickly troubleshooting problems and answering questions.
GC Manufacturing's printed circuit board assembly and manufacturing facilities use top-of-the-line equipment including:
Feeders: Juki KE-750E Pick 'n Place, Juki KE-760L Pick 'n Place with BGA Tray Changer
Conceptronics Reflow Oven (HVA 102)
Aques Batch Cleaner (Model AQ-400)
Pace TF3000
3 Arbor presses
Additional printed circuit board assembly and manufacturing equipment include a functional test lab and a Hakko 153 Axial prepping machine. PCB rework and component addition are performed using a BGA air-flow system, 5 rework lab stations, 2 QC/QA stations, and 2 SMT T/H lines.
Silicon Valley's Choice For Printed Circuit Board Assembly and Prototypes
For engineering firms in San Jose and Northern California needing prototype board layout or circuit board manufacturing, the smart choice is to stay local with GC Manufacturing. With a complete in-house staff, GC Manufacturing offers turn-key services from initial prototype board layout and design to medium-volume manufacturing. Featuring quick turnarounds and short lead time, GC Manufacturing help local engineers address PCB issues in real time, either by phone or in person.
For the many engineering companies located in San Jose Bay Area, Silicon Valley's choice for prototype board and printed circuit board assembly, design, and manufacturing is GC Manufacturing. Backed by more than 20 years of printed circuit board experience, GC Manufacturing proudly stands as the in-house representative for GC's' manufacturing requirements.
See who trusts GC for their prototype board and printed circuit board assemblies or get a printed circuit board quote today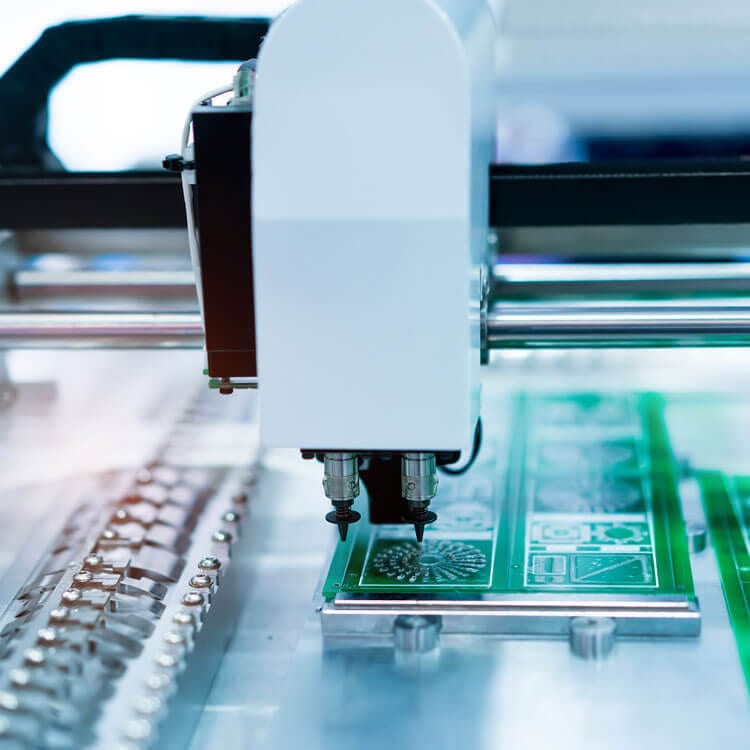 Why Green Circuits
Extensive Knowledge, Proven Quality, Consistent Execution, Full Turn-Key Operations, Established Supply Chain.
Quick Turn Quality PCB Assemblies: Excellence in rapid process engineering and product assembly at both the board and system level
Scalability: Flexible production capability and capacity to ramp from small prototypes lots to full-scale production
Complex Engineering: Multi-disciplinary capabilities solving complex issues. The people, the process, the equipment
Accelerating Time to Market: Responsiveness and service. Quotes in as little as a few hours; 24/7 service and support
Quality and Certifications: A proven Quality Management System and a culture of continuous improvement that pushes the envelope on technology, speed and responsiveness